Never one to follow the pack, CEG leads by doing things its own way. Whether managing the investment in workspaces, land or homes, CEG has a history of delivery in long-term returns by helping create the places where people want to live and work.
A different kind of investor.
Here's the difference. We are not property developers. We are investment leaders. This means we take a rather different view when deciding where and how we invest in property.
About CEG
Our track record has shown we're not afraid to go against the flow of market thinking; often that means we'll see opportunities where others don't. Typically, we stay invested for the long term, actively managing our investments for the benefit of our customers, creating communities not just developments. It's a different approach, but one that in the end, yields greater value for our investment partners and for our own business.
We don't just invest, we're invested. 
View properties map
Featured projects
Temple, Leeds
Flagship, gateway development which will transform this city centre site into a mix of 1.12m sq ft of offices, up to 750 homes, retail, leisure and innovative green spaces.
Contact us
69 Park Lane, Croydon
An 80,000 sq ft multi-let office building constructed in the 1980's. The property offers suites of 2,500-10,000 sq ft over ten floors and benefits from easy access to East Croydon Station.
Visit website
25,000
people welcomed daily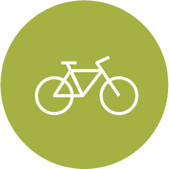 3,000
bike spaces
60%
retention of tenants
85%
of tenants don't exercise breaks
1,500
desks on Let Ready terms
Talk to us in London or Leeds
Or, contact us through one of our regional centres in Birmingham or Cornwall.
View all offices